What:
The Kate Collection by Rimmel London
Where to buy:
Local drug stores,
Why I'm lovin' it:
This is Kate's first ever lipstick collection for Rimmel London and it's fabulous!

I love everything about these lipsticks: the colors, the sleek black packaging, her red signature on the side, and most importantly the way these colors wear on the lips!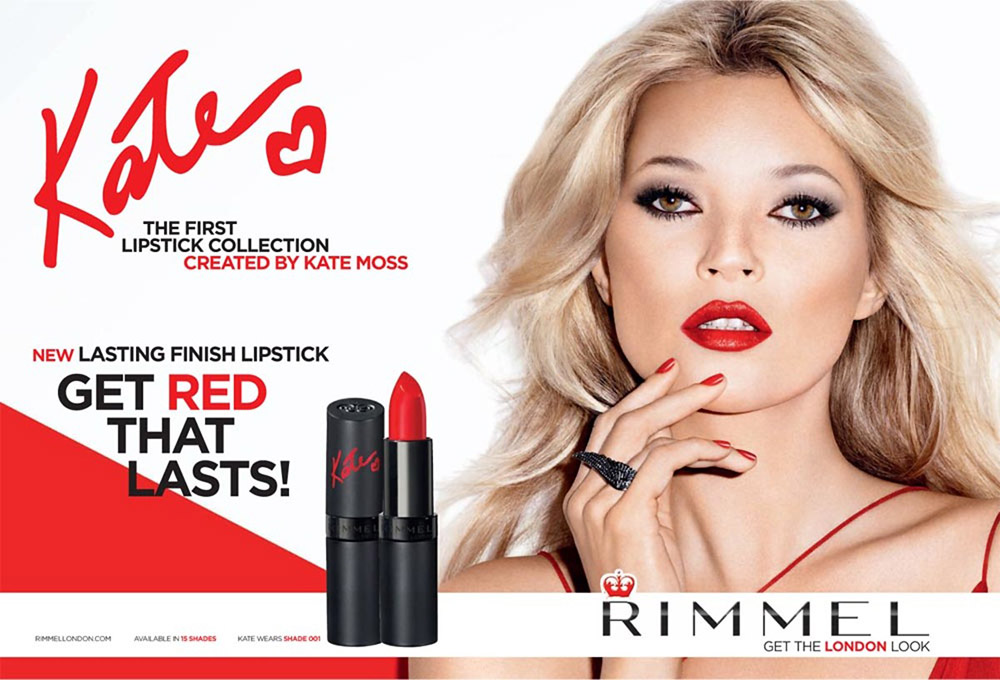 I have 2 of the seven shades, but at $5.00 each…I think I'll get them all.

I've really been loving shade 12 which is an orangy-coraly-red color.

If you are looking for a great true red, there's also one in this collection!
The lipsticks are more of a satin/matte finish, not glossy at all but they don't feel drying on the lips. I've been really into matte lips lately so I've been patting some translucent powder over top to matte them completely (plus it locks in the lipstick which means it last longer!).

The colors wear nicely, and fade evenly as well.

Which is important!

No one wants that weird ring around the outside edge of their lip when their bright lipstick fades away. Gross.
I've said it a million times and I'll say it again: I LOVE LIP PRODUCTS!

Your lip color can either complete the perfect makeup look or even make the look.

A lot of times I'll opt for a bright, dark or any non-neutral lip color and pair it with a little black eyeliner and lots of mascara and I'm good to go for a night out.

Besides bold lips look super chic when paired with minimal makeup.

So never forget your pout, ladies!
For the love of beauty and Kate,
...Casey B