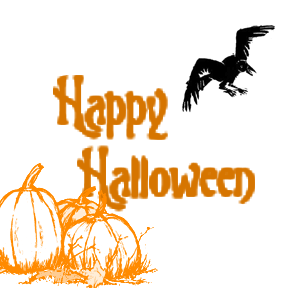 More Halloween festivities means more costumes...which means more opportunities to do fun hair and makeup!! Meet my best friend since 1st grade--my sweet, sweet Liz! I did her hair and makeup for her saloon girl costume!
Pin up-ish makeup
the back of her hair.
The saloon girl and her cowboy!
I made my costume again, and this time I went with a pumpkin. I'm not really sure why I choose that other then the fact it would be fast and fun to make. And it had to be fast because I decided to make it on Thursday night for a FRIDAY night outing! I love making my own costumes, and the whole process that goes along with it! Here's what I did: I cut a jack-o-lantern face out of black felt and glued it on to a t-shirt I cut up. The hat is made out of some green felt I cut like leaves, a piece of green foam, 2 pipe cleaners, and a piece of green boa I hot glued together onto a head band. The tutu was really fun and easy to make too. I tied black tool and I tied it to a piece of elastic and viola! Instant tutu!
a did a black smokey eye with a lime green edge and orange lips
Pumpkin and my lil Indian!
I think I want to make some more tutus, maybe for my niece? She would be adorable in some of these:
Now, I don't care anything about the NFL BUT college football...we're all about it! How cute would this a little Gamecock tutu?!?
But this Halloween Charley chose her own costume and my mom and sister made it for her. So, what did she pick?...A werewolf!!
look at that sweet werewolf face
she even has claws
Check out that pose.
Speaking of great costume finds at the thrift store (like my
geisha costume
), you will NOT believe what my sister found for ONE DOLLAR! She made a few cheap modifications and wait till you see this outcome.
Perfect Cinderella!
Y'all...I cannot even get over cool this is. Little girls kept asking to have their picture made with her! Really!!
I hope everyone is dressing up and having a great time this Halloween!! Enjoy the time with your friends and families, and make memories that will last a lifetime.
For the love of beauty and fun costumes,
...Casey B