Hello ladies! I pinned this picture on to my "makeup inspiration" board a loooooong time ago, and recently rediscovered it. It gave me the little nudge I needed to finally do a post featuring the color combo!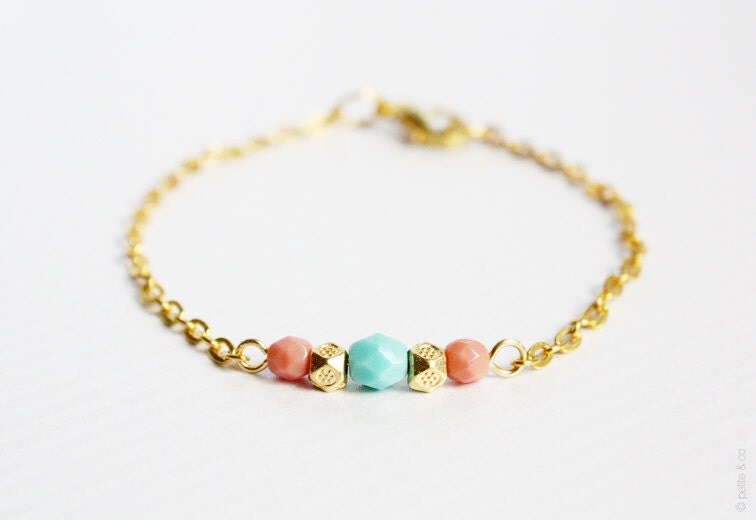 I bought this beautiful bracelet from Etsy not too long ago.
For the look I decided to do a gold, glittery lid with coral in the crease and of course on the lips. Super simple but still really pretty! Coral isn't the easiest color for me to wear with blueish eyes. Putting it through the crease instead of on the lid seems to suit me better.