I recently stumbled across this picture of Jennifer Lawrence and instantly fell in love with her makeup look (and hair)!

So here we are— of course I had to try and put a similar look on my own face!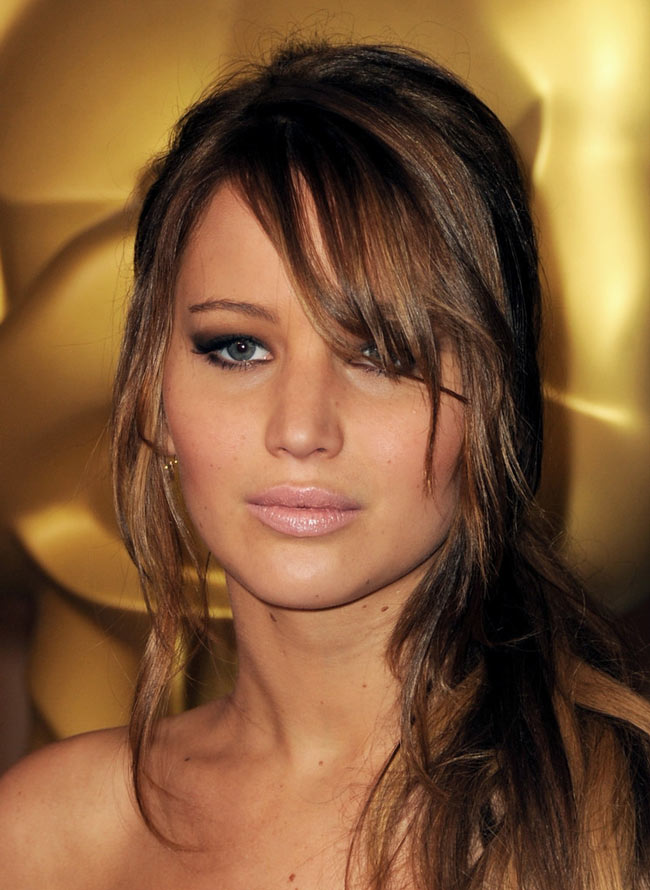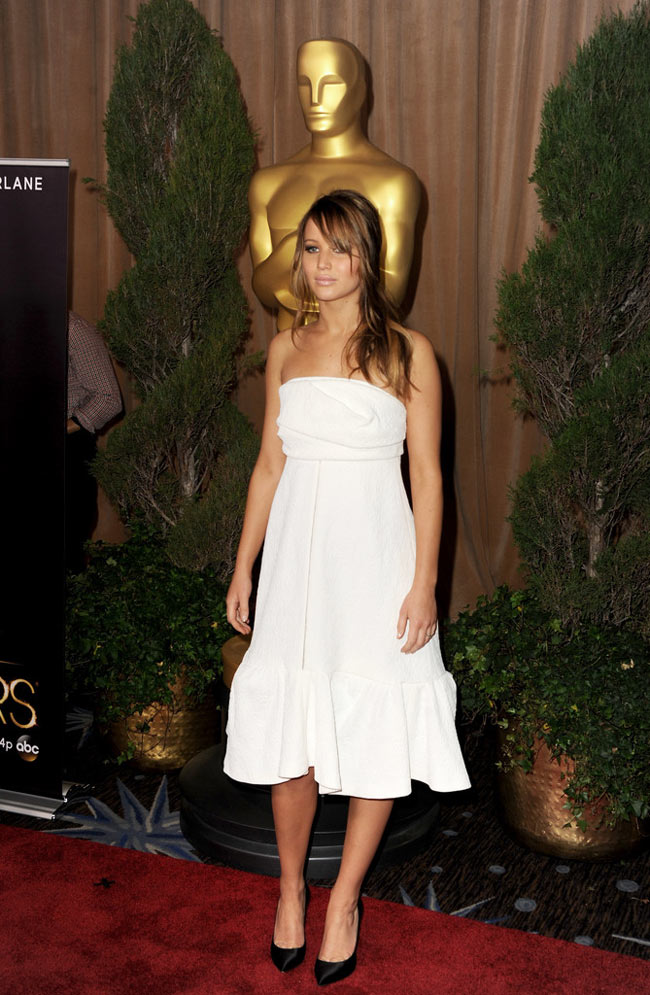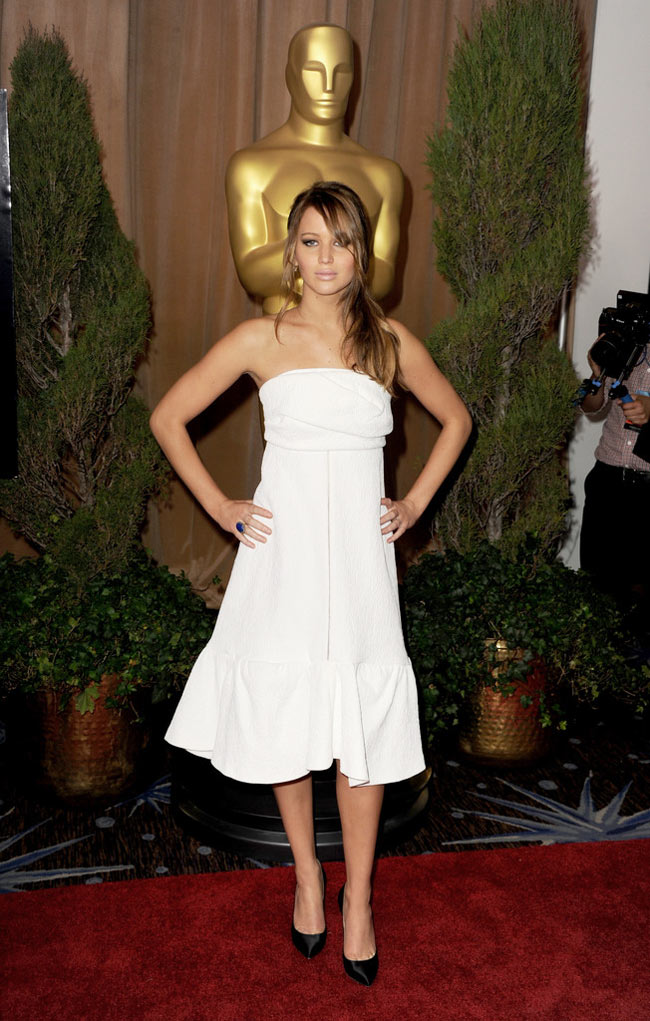 Besides the fact that Jennifer Lawrence is pretty much the "it girl" right now—she has hooded lids! Creating smokey looks on hooded lids is a completely different technique than usual.

For me, my lids are not quite as hooded as Jennifer's but I definitely don't have a lot of lid space so this look is right up my alley!
Hooded Lid Tips & Techniques:
-Because the lid space isn't visible when your eyes are open, all of the smokiness in the look will be above the crease.

For someone who has plenty of lid space, extending the color this far above the crease is where they go into the "clown territory." But for hooded lids, this is perfect!
-You still want to keep your lash line very dark, but focus on working the liner in between the lashes.

There's no need to apply a thick line of liner because it won't be seen and can transfer to places you don't want it throughout the night.
-If you want to apply some color (bright colors for spring and summer) to a hooded lid, the best place to do so is on the lower lash line.
-Full strips of false lashes can be overbearing on hooded lids so concentrate on half strips and individual lashes that elongate the eyes!
Jennifer looks to be wearing a warm brown shadow swept up to the base of the base of the brow bone, then deepened with a black eyeshadow on the outside corner for definition and smokiness. Her upper and lower lash line are defined and it looks like she might be wearing a few individual lashes on the outside corners.
-First I primed my lid with UDPP
-For the eyeshadows I choose the Urban Decay Smoked Palette
-I used the black eyeliner, smudged along my upper and lower lash line and blended out
-Applied "mushroom" across the whole lid
-Mixed "barlust" and "backdoor" and applied to the outside corner of the eye with a fluffy brush, and to the lower lash line
-Then I used a little of "blackout" just to deepen the lash line and outside corner.
-Curled my lashes and applied lots of mascara!
For the face, Jennifer has a nice tan which is giving her a glowing appearance.

(If you are like me, bronzer is going to be your best friend for recreating this.)

Her skin looks fresh and actually like skin so she doesn't seem to be wearing a heavy, full coverage foundation.

Her cheeks have the slightest hint of pink to them for a very natural flushed look.

Lastly she's wearing a beautiful nude with a hint of pink, glossy lip.
-First I applied the MAC Face and Body Foundation in a shade that was about 2 shades darker than me (N5), really blending it in and a down the neck.
-Then I applied my MAC Moisture Cover Concealer under the eyes, down the bridge of nose and on my cupids bow
-I countered my face slightly with Soleil Tan De Chanel
-Set my foundation and bronzed the skin a little more with MAC MSF in medium deep
-Applied the Cargo blush in "Bali: to the apples of the cheeks
-Maybelline lip liner in "toast"
-MAC lipstick in "hue" and UD lipgloss in "naked"
If you have hooded or slightly hooded lids I hope you enjoyed this look and also that you give it a try.

It's very polished and glamorous, but using these tips/techniques you could create a look for any occasion!

If you don't have hooded lids this look would still be beautiful on you, so everyone one wins!
For the love of beauty and SLP
(Have you seen it?!

I really hope so.),